Syllabus communicates course information and provides a table of the requirements and events for the course in chronological order. Syllabus makes a connection between the calendar and the table of events and assignments.
The Canvas Syllabus page includes four sections:
A syllabus description at the top of the page that you create and edit at any time.
An auto-generated list of all the assignments in your course by dates.
The course calendar, located in the sidebar on the right side of the screen. Assignment due dates and course event dates appear in bold.
The course grading scheme, located on the sidebar.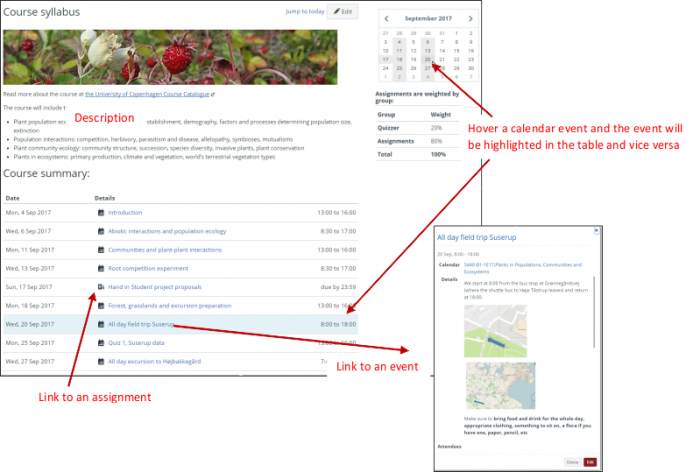 How to setup Syllabus
You can find Syllabus in course navigation.
The Syllabus is automatically generated and contains a list of assignments and events.
You can also set the syllabus as your course home page.
When setting up a due date for an assignment or quiz, it will automatic appear in the syllabus and the calendar. When setting up events in the calendar it will automatic appear in the syllabus.